The LogAlto Website is Now in Spanish!
March 07, 2018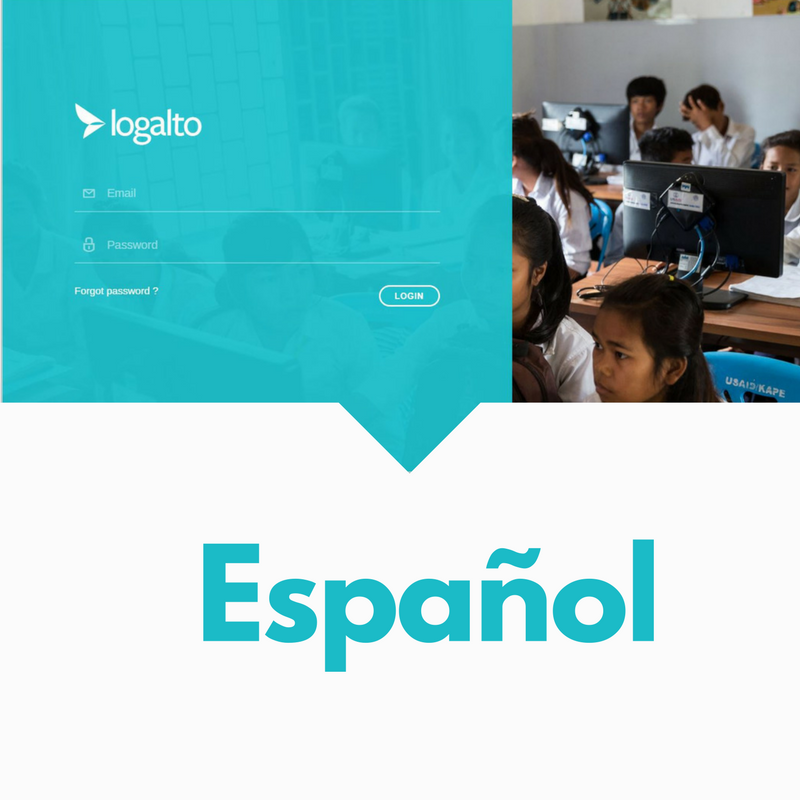 The LogAlto team is very pleased to announce that the website in Spanish is officially launched!
Our website is a great tool for users to gather information in French, English and Spanish on key subjects such as
You can access our Spanish website from our homepage and selecting 'ES' from the drop-down menu located in the upper-right menu next to the 'Request a Demo' button. Alternatively, visiting https://www.logalto.com/es/ also allows a direct access to our Spanish website.
To successfully trigger a Monitoring and Evaluation Revolution, we believe that our team has to provide a software that can be implemented anywhere in the world and by any M&E enthusiasts around the globe!
Last month we announced our Multilingual Form feature and the possibility to translate forms in any language or slang in one single click. Last year, our team worked hard to translate and adapt the system so it could support Arabic speakers and users. LogAlto's interface has since been available in French, English, Spanish and Arabic.
Good to know: you can request the software interface to be translated in any language with a Configured or Customized Pricing Plan.