LogAlto in the Netherlands
April 13, 2016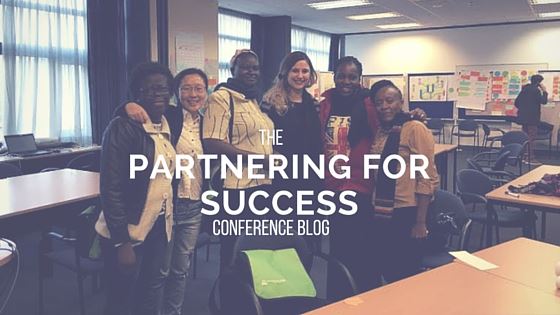 The Partnering for Success conference - organized by Wageningen University Centre for Development Innovation (CDI) - attracted talented Monitoring and Evaluation professionals from around the world as well as experts in Partnerships.
It was the first time DevAlto Technologies attended a conference "not for technologists" and got to take part in the larger conversation on monitoring and evaluation (M&E). 
We believe innovation and sustainability (for the development of our software LogAlto) can greatly benefit from partnering with M&E experts and M&E training institutions.
At DevAlto Technologies, we are exploring a partnership-based business approach, where we not only work for our client within the international development community but also with them to create adaptive M&E Information systems (M&EIS). This means: 1) Conducting research to ensure LogAlto is adapted to any type of project or organization; 2) Ensuring that we are developing features in a sustainable way; 3) Integrate the M&E IS to a Monitoring and evaluation plan as the software is not a solution in itself but a component to a larger framework.
While the conference focused on how M&E can strengthen partnerships for sustainable development. Here are the 3 key takeaways from the conference on how DevAlto can contribute to the sector and become a partner for success:
Take time to listen, understand and learn from one another. Development projects involve multiple stakeholders, each using their own approaches with a set of different, and sometimes competing values and priorities. 
For improving aid effectiveness, private businesses need to appreciate the NGO or the implementing partner's reality. Partnering does not only mean acknowledging each organization's benefits and creating common interest goals but by listening to your partner's challenges and success stories you can learn how your business product can solve or/and create problems.
Define the partnership. The private sector is mostly recognized for its philanthropic role or simply put: their financial contribution. How can small businesses with limited resources scale up to a partnership position? A small-tech company like ours is not the conventional "private partner" for the international development community. Today, at best, we are subcontractors.
Small businesses have limited resources which means that return on investment is critical. Small businesses who base their growth on innovation are mindful of how each dollar is invested as it should improve their overall product, their teams must acquire expertise and the quality of the relationship with their partner must be not only efficient but good-natured.


Integrate an M&E partnering plan to assess the efficiency and quality of the partnership to drive global competitiveness. If your business is partnering in a PPP, make sure you assess your partners and also yourself . Answer questions such as is your business the right partner for this project? Is there a balanced contribution from each partner? Moreover, why not evaluate if the impact of the project is aligned with the Sustainable development goals(SDG)? SDG's are an ambitious agenda and partners involved in solving development issues should be "fit for the purpose". If your contributions are not fulfilling the greater goal, maybe it's time to rethink your partnerships?
Nevertheless, small private businesses have a long way to go before carving out their place in the public-private partnerships. As NGOs are seeking more and more solutions to improve their M&E systems, DevAlto offers limited consultation and flexible pilot testing plans to assess an organization's capacities and needs. We believe that before promoting our software, we need to listen and understand our potential clients' needs and make sure a partnership will be mutually beneficial.
Learn more on the content of the conference here. Send your comments to our Business Development Officer, Eugenie Catta at ecatta@devalto.com