Feature | Hello! صباح الخير
November 03, 2017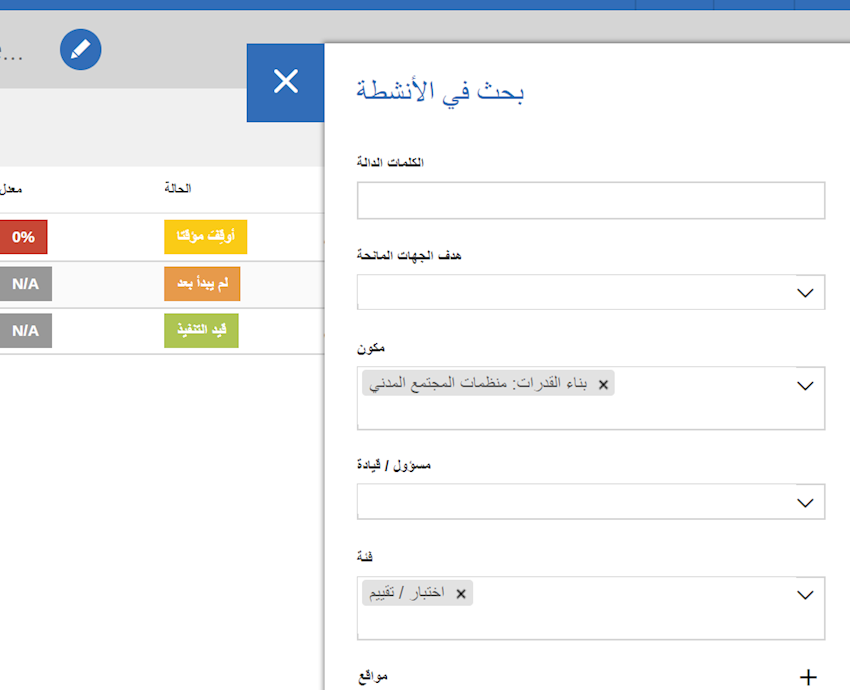 Your projects in North Africa or the Middle East were waiting to get their hands on LogAlto? You will love this news:
A fourth language was added to the languages available in LogAlto: Arabic!
Web and mobile
The web application is already translated and the mobile application (and its video guide) will be translated by January 2018.
Right to left vs Left to right
When changing your language to Arabic your entire interface will switch from LTR (left to right) to RTL (right to left) format!
Need another language?
LogAlto is now available in English, French, Spanish and Arabic. Need another language? More languages can be added (with the customization of LogAlto) to allow you to translate LogAlto's interface.
Good to know:
As for the Forms (surveys/questionnaires) that are designed by the user, please note that the user can translate forms in any language.